Top 9 Most Clever Business Signs
There are business signs that just let you know where you are, and there are business signs that are so clever that people can't help but take pictures of them and share them around. This post is about that second kind of business sign—the top 9 most clever business signs we've seen around the web lately. Enjoy this fun and funky mix, and maybe even get inspired to create a sign that will take the front of your business viral.
1. Chunky Monkey Reclaimed Pine Furniture
This small business in the UK sells hand-crafted, bespoke furniture made from reclaimed, sustainably sourced woods. Everything about it lets you know it's special, not the standard "you can find that anywhere" fare, and the sign is made to match that vibe—out of the same wood, naturally. Just looking at the sign you get a real feeling for the business.
2. Combine 9 Industrial Design
Combine 9 is a small team of professional craftsmen in Houston, Texas that designs and creates unique, made to order furniture, displays, fixtures, and even signs for both homes and businesses. Using imaginative yet durable materials, this team creates things that look singular and function well, and their sign gives you a sense of the reclaimed wood and steel look you might get from one of their pieces.
3. Why Go Bald?
The Why Go Bald sign is one of Dublin, Ireland's landmarks and has been for decades. Affectionately referred to by locals as Mr. WGB, he marks the location of the Universal Hair and Scalp Clinic. The sign was actually restored to its original stylish look in 1999 by its makers, mostly because of popular support.
4. Rustica
You may be able to convey a huge portion of your brand's message and emotional vibe with a custom sign; that's what Rustica, a restaurant specializing in rustic European cuisine, did with theirs. The circular hanging sign is sandblasted in cedar, and depicts an old-fashioned bicycle along with the restaurant's name, giving viewers a real old-world feeling.
5. Geno's Steaks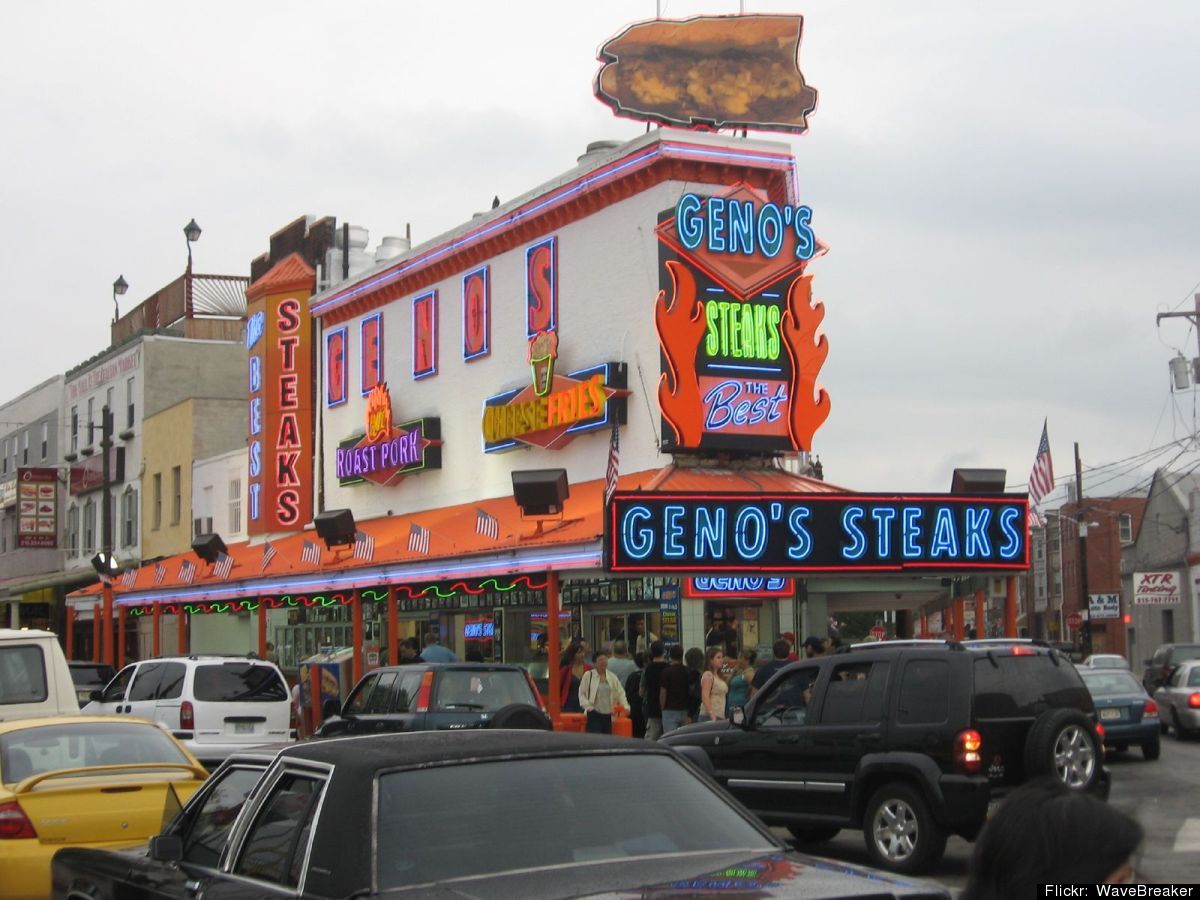 For the right business, being the opposite of subtle can be the perfect choice in signage, and Geno's Steaks in Philadelphia is that business. Not only is Geno's a local Philadelphia institution, it's also basically the home of a national treasure: the cheesesteak. Open 24/7 to offering a powerfully flavored American classic, bright neon signs covering the place? Well, it feels right.
6. Dedication Tattoo
The thing that makes this sign so cool is that the old school name of the shop and the old school idea of cool tattoos blend perfectly with the old school look of the sign painted in retro colors on worn brick. It has a far more permanent feel than most signs, which also signals that these are tattoos (and artists) who have been around for awhile—they're reliable, and they know what they're doing.
7. Thomas and Sons Butcher Shop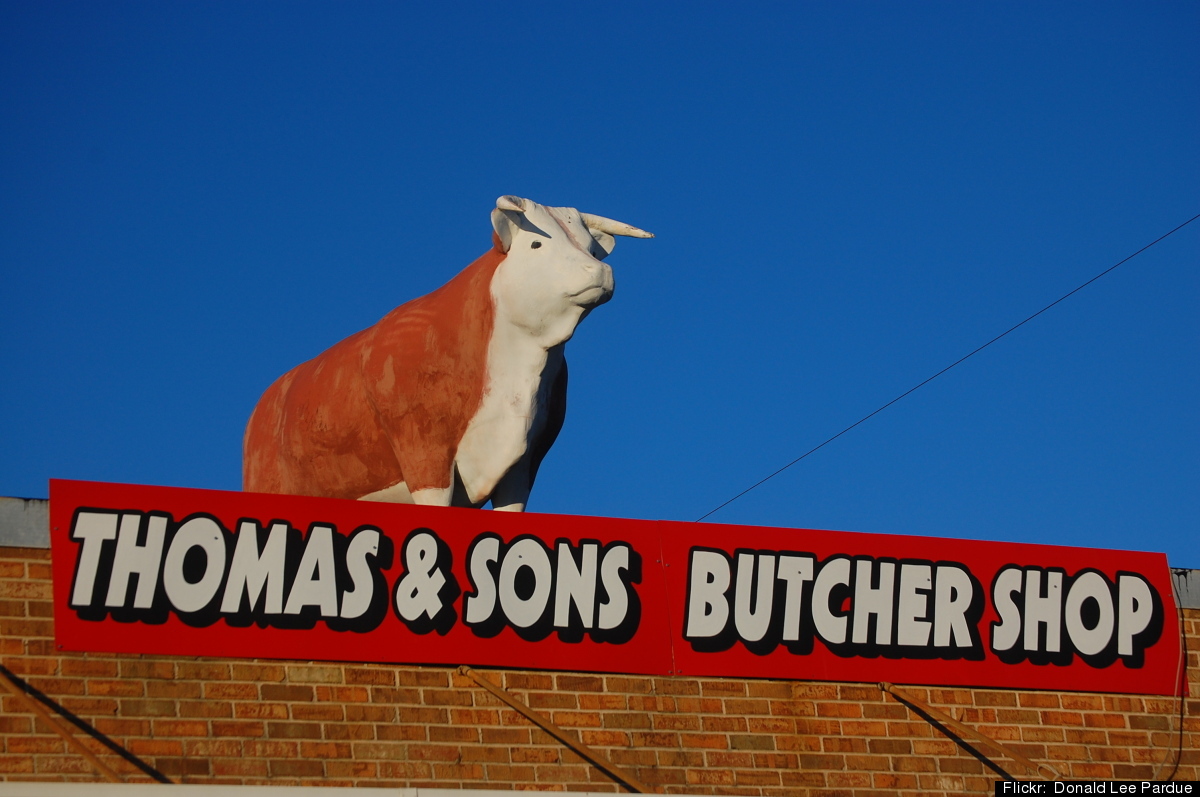 Speaking of old school, the butcher shop with the actual statue of a cow on top of it definitely fits the bill. Thomas and Sons has been in business in North Carolina has been in business for 36 years and has an A+ rating. It really is owned by the Thomas family, and is one of the old holdouts offering skilled butchery to the public. A sign like this lets you know you're in that kind of place, because it shows you that this is a business that values and respects the source of its product.
8. Save On Meats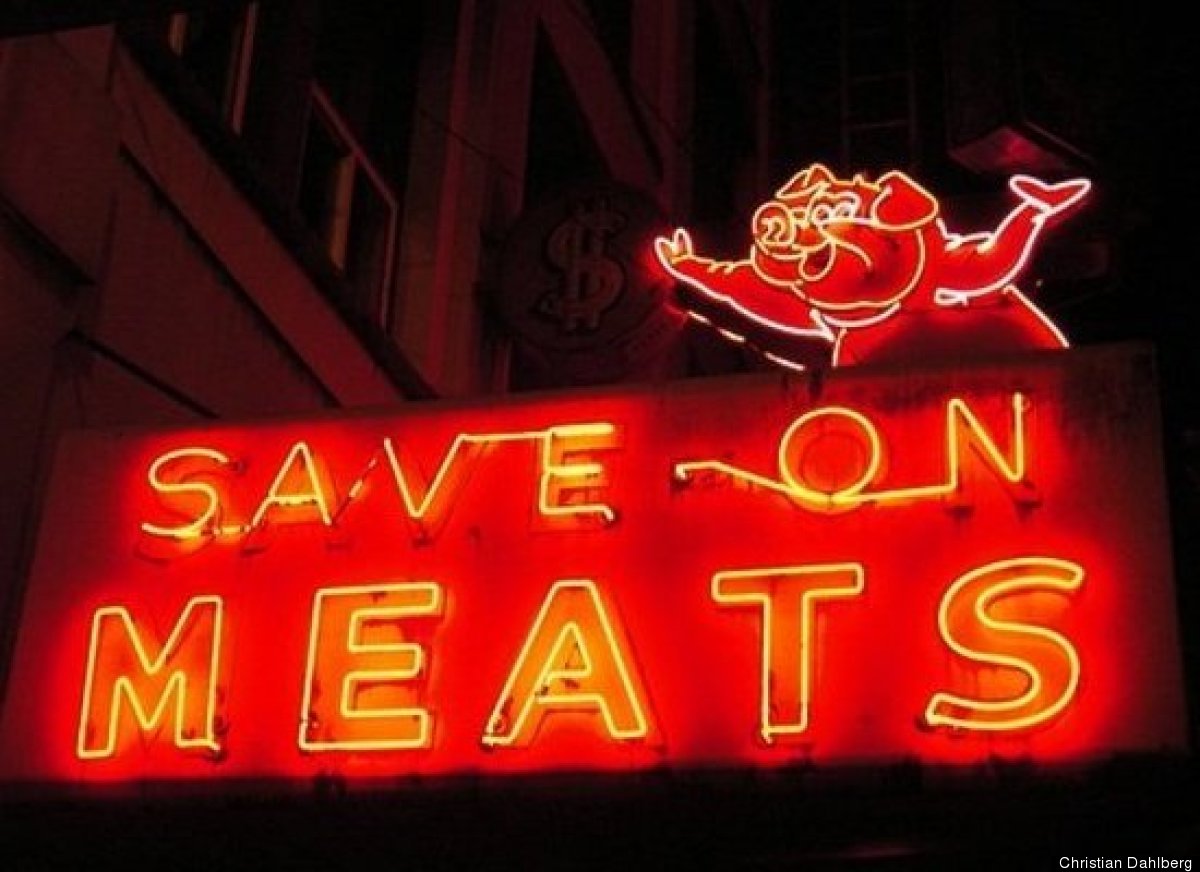 Save On Meats has been a Vancouver institution since the 1950s. Its bright neon sign with the playful pig is very late 1950s/early 1960s, giving you the Mad Men vibe. The new version of the place is so popular now that it offers catering, delivery, brunch, and cooking classes, in addition to the butchery services. However, SOM may be most famous for its token program which helps to feed and clothe people in need.
9. Facefood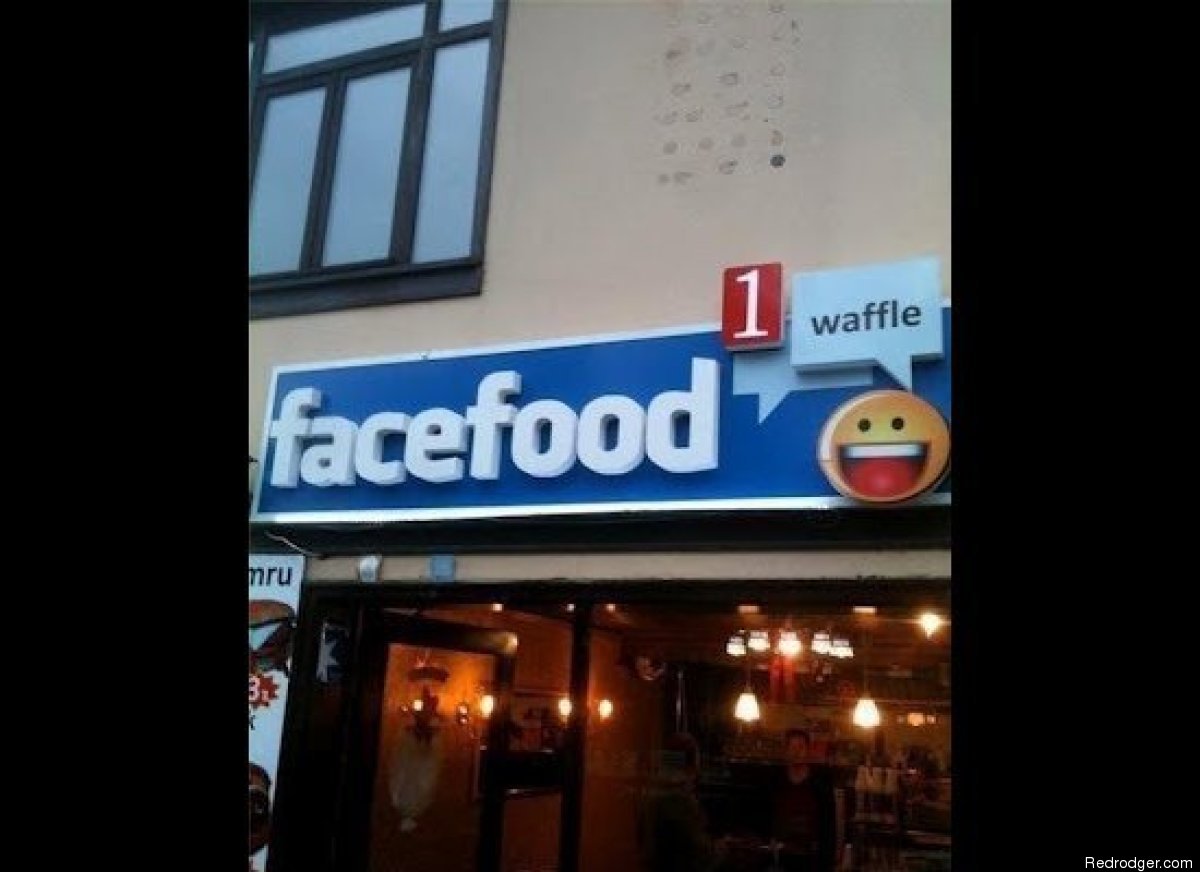 For those who boldly go forward without fear of infringing on trademarks, you can always try biting off on someone else's look, and turning it into something funny and clever like the Facefood juice bar did. Warning: this could result in lawsuits. In fact, since we're having trouble finding a more recent version, that may already have happened and ended, and not in favor of Facefood. Still, as the BBC article linked above explains, they got lots of traffic every day just from people thinking the sign was funny and novel—so maybe it was worth it.
The bottom line
These 9 signs are clever ways to get what needs to be said about a business out there. If you're hoping to make your statement about your business, no matter what its size, the right sign can do you a world of good. Come speak with us at JS Signs & Printing for advice on crafting your perfect clever business sign today.